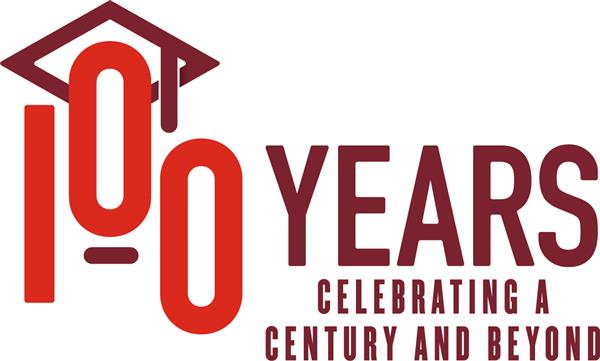 Centennial Celebration
Please join Westonka Public Schools as we mark the centennial of the opening of our first high school and our first graduating class.

Westonka has been celebrating its district centennial since the fall of 2015. In September 1915, the residents of several local K-8 school districts voted to consolidate and build a high school. The first meeting of the school board of the new consolidated district was Oct. 11, 1915. The board immediately went to work to design and build the first high school in downtown Mound at the current location of Mound Marketplace. Mound Consolidated High School opened in September 1917 and graduated its first class in the spring of 1918.

Westonka's centennial celebration kicked off at the 2017 Spirit of the Lakes parade and culminated with an all-class reunion in conjunction with Spirit of the Lakes July 20 and 21, 2018. Read all about the reunion and view photos from the event
All-School Reunion July 2018
The Westonka Schools All-School Reunion will be held in coordination with Spirit of the Lakes July 20 and 21, 2018. A great reason to stay in town or come home for a visit!

Friday, July 20

Spirit of the Lakes Dinner at Gillespie Center about 5 p.m.
Spirit of the Lakes Food, Craft Beer Fest and Entertainment at Surfside Park about 5 to 11 p.m.
There will be gathering points for Westonka alumni — plan to get classmates together

Saturday, July 21

11 a.m. Spirit of the Lakes Parade — The district is participating and encourages other groups/classes to participate as well
1-3 p.m. Westonka School Tours — All school buildings will be open for visiting and self-guided tours
3 p.m. Westonka All-School Reunion Program — Centennial program at Mound Westonka High School with memorabilia, speakers and a video.
About 11 a.m. to midnight Spirit of the Lakes Activities at Surfside — Food, activities and entertainment at Surfside Park with fireworks at dusk. There will be a way for alumni to connect during the evening.
Video: Celebrating a Century and Beyond
Share Your Memories
We invite Westonka students, alumni, families and community members to share stories and photos of Westonka Public Schools. We plan to highlight our history on Facebook and Twitter throughout the year, so feel free to follow along and share your photos and memories with the hashtag #Westonka100.

You can also share your photos or memories by emailing the Community Relations Office. We'll share some of our favorites on social media.