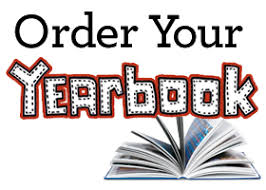 ORDER THOSE 2018-2019 YEARBOOKS!!
The deadline has passed to customize your yearbook and have it shipped to school for free BUT you can still purchase a yearbook. You will have to pay for shipping and have it shipped to your home. To order go to: treering.com/validate and enter our school code : 1013433171864304
More information to order is located by clicking TreeRing PDF .
Also if you run into any trouble at all while setting up your TreeRing account or have any additional questions, they have a great support team. Please contact them at support@treering.com.