Summer 2021 Registration is Now Open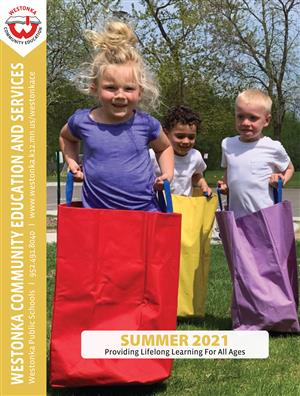 Summer Registration is Now Open
Registration for the Summer classes is now open. You can register online at www.westonkace.org or by calling 952.491.8040.
Due to budget restraints and possible changes because of COVID-19, we will not be producing a print catalog for the Summer season. The catalog is available in digital format online for you to preview click here or on the photo to view the catalog. There is no penalty to register if a program cancels due to changing COVID-19 conditions.
We look forward to seeing you soon in a virtual or in person program when possible!
We ask that participants complete a self-check for wellness prior to attending on site programs. Social distancing policies and procedures will be followed.
---