Return to Headlines
Meet Westonka's Newest Educators
September 7, 2023 — Westonka Public Schools is proud to welcome several new teachers to the district for the 2023-2024 school year. Meet Westonka's newest educators.
Grandview Middle School
Grandview Middle School welcomes seven new staff members. Emily Jarnigan comes from Hiawatha College Prep School to teach sixth grade science, social studies, and math. Jack Parker, a graduate of North Central University, also joins the sixth-grade team to teach science and social studies. Sierra Zielinski comes from Minnetonka Middle School West to teach seventh grade language arts.
Joining the special education team are Allyson Breyer and Becca Manley, both from Eastern Carver County, and Niki Rosenberg, from Winona Public Schools. Katie LoScalzo is the new sixth and seventh grade guidance counselor, bringing experience from Chaska High School.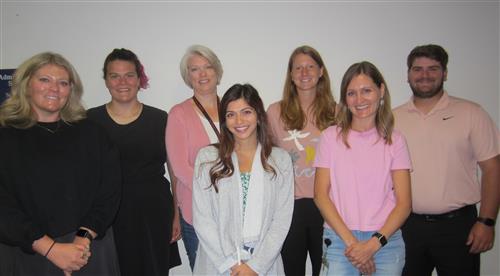 Grandview welcomes, from left: Allyson Breyer – Special Education; Rebecca Manley – Special Education; Niki Rosenberg – Special Education; Sierra Zielinski – 7th Grade; Emily Jarnigan – 6th Grade; Katie LoScalzo – Guidance Counselor, and Jack Parker – 6th Grade.
Hilltop Primary School
Paige Kahlmeyer and Shelby Bjerkaas are joining the Hilltop kindergarten team as long-term subs.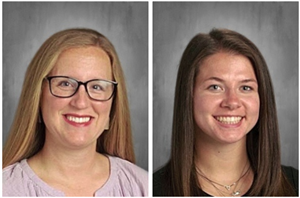 Long-term subs on the kindergarten team are Shelby Bjerkaas and Paige Kahlmeyer.
Shirley Hills Primary School
There are six new faces at Shirley Hills this year. Morgan Frailing comes from Glencoe Silver Lake to join the first-grade team. Holly Thumann will also lead a first-grade classroom after teaching pre-k at Adventure Club.
Bethy Vessel from Brooklyn Center will be the new GATES teacher. Heather Lumbert comes from Forest Lake to join the special education team. Angela Savstrom will be the new English Language Learner teacher, while Brityn Czaplewski joins Shirley Hills as school psychologist.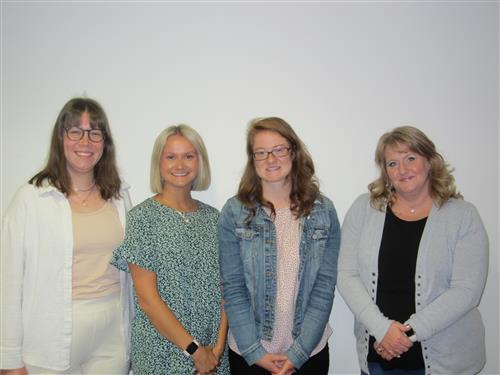 New teachers at Shirley Hills are Elizabeth Vesel – GATES; Morgan Frailing – 1st Grade; Heather Lumbert – Special Education, and Holly Thumann – 1st Grade.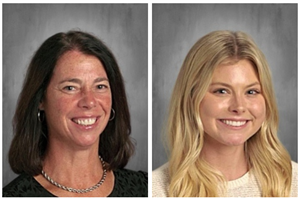 Angela Savstrom will teach ELL and Brityn Czaplewski is the new school psychologist at Shirley Hills.
Mound Westonka High School
Meagan Wentworth is a new teacher in the math department – in fact, she is new to the teaching profession after graduating from the College of St. Ben's. Charlie Widmann, a recent graduate of Boston University, will teach social studies.
Formerly at Orono Schools, Robert Bevars will begin his 19th year of education at Westonka as a high school reading specialist. Joining the special education team at MWHS is Erin O'Kane, a recent graduate of University of Minnesota Duluth. Transitioning from para positions to the special education team are Scott Durr and Jennifer Esch. BJ Kruschel, also a former para, joins the Transition+ team.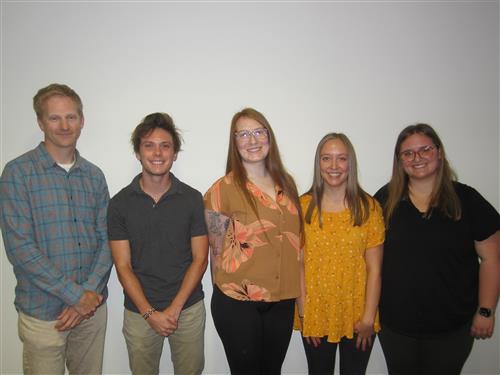 MWHS welcomes, from left: Robert Bevars – Reading Intervention Specialist; Charlie Widmann – Social Studies; Jennifer Esch – Special Education; Meagan Wentworth – Math, and Erin O'Kane – Special Education.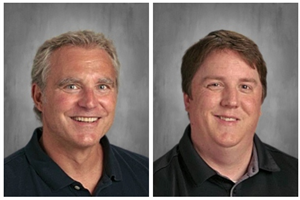 Scott Durr - Special Education and BJ Kruschel - Transition+.
Early Learning Center
Danielle Standa from Illinois is a new teacher at the Early Learning Center.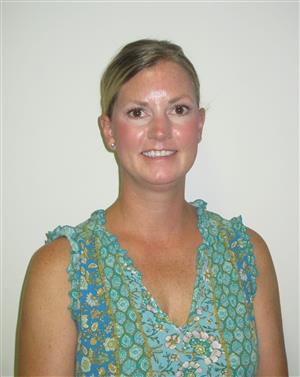 Danielle Standa - ELC teacher.
Welcome to all of Westonka's newest educators!
---