Return to Headlines
Westonka School Board Appoints Brian Roath as Interim Board Member
Borg Report March 16, 2023
At the regular meeting March 13, the Westonka School Board voted to appoint community member Brian Roath to fill a vacancy on the board from May through the end of this calendar year.
The school board vacancy was the result of the retirement of long-time school board member Dave Botts in January. By state law, the school board was required to appoint an interim board member to serve the remainder of Botts' term of office, which ends Jan. 1, 2024.
A committee of three school board members reviewed the eight applications received for the interim board position. Three finalists were interviewed during the March 13 meeting: Roath, Bradley Hammer and Joanna Kahn.
"We had a difficult choice between eight very talented candidates," School Board Chair Gary Wollner said at Monday night's meeting. "It is an honor to have this many people interested in being involved in Westonka and wanting to be a part of our school board. We would be proud to have any of these individuals on the board." Wollner encouraged all those who applied for the interim position to continue to stay involved with the school district and to consider running for school board in the future.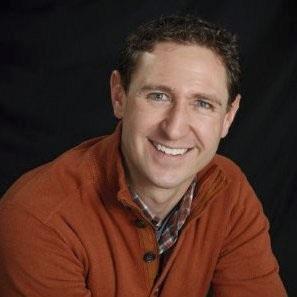 Roath grew up in the Westonka district and attended Westonka Public Schools through fifth grade. During his interview, Roath noted that he understands where the district was at that time, and the tremendous strides it's taken to bring us to where we are today. Brian and his wife, Lisa, are now parents to two Hilltop Primary School students and have two nephews who attend Grandview Middle School.
The school board was impressed by Roath's qualifications, passion for the school district and "roll-up-your-sleeves-and-get-to-work" attitude. He currently serves as head of finance and technology at Al & Alma's Charters and previously held roles at UnitedHealth Group, Blue Cross and Blue Shield of MN, Arthur Andersen and small start-up businesses. In addition, Roath manages a portfolio of rental properties, primarily in the Lake Minnetonka area.
Roath has served on the board of several non-profit, government and volunteer organizations. He is currently on the Board of Directors for Minnetonka Montessori and serves as chair of the Parks Commission for the City of Orono. He holds a bachelor's degree in business administration from Franklin & Marshall College.
As interim board member, Roath is excited to help advance the current vision set by the district and school board. Specifically, he is focused on working with the community to provide facilities that complement the excellent academics in Westonka. He is also interested in helping to improve Westonka's capabilities to support mental health and wellness for both students and teachers.
Roath is scheduled to be seated at the May 1, 2023 Westonka School Board meeting, with his interim term ending Jan. 1, 2024. He can choose whether or not to run for a full four-year term in the fall.
This November, Westonka residents will elect four school board members to four-year terms. Filing for school board will be open Aug. 1-15, 2023, and the general election will be held Nov. 7, 2023. For more information about serving on the school board, please contact me directly by phone or email.
Mike Schwartz Named 2023 Ann Bremer White Hawks Award Winner
Finally, I am excited to announce that Dr. Mike Schwartz has been named the 2023 winner of the Ann Bremer White Hawks Award. The award was created to honor community members who have demonstrated outstanding service and commitment to Westonka students and the district, and who have been leaders in positively impacting the lives and experiences of students and their families and advancing the mission and vision of the district.
In addition to many other volunteer efforts with Westonka Public Schools, Schwartz is specifically being recognized for providing free sports physicals to underserved students at times and locations that meet their needs. Over the past several years, he has helped remove obstacles to participation by offering services at school and even making house calls for students who struggle to find transportation. Schwartz will be honored during a special evening ceremony on Wednesday, May 3.
As always, please feel free to contact me with any questions, comments or concerns.
Sincerely,