Return to Headlines
Shirley Hills Carnival Provides Fun for All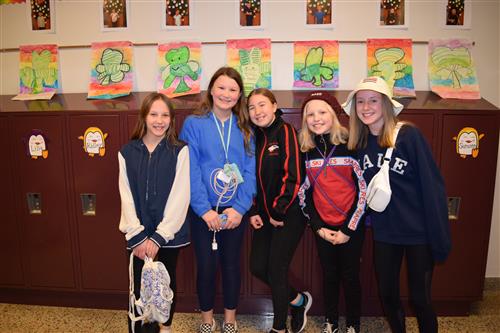 Click on the above image for more pictures from the Shirley Hills Carnival by Bobbie Jo Tronsgard
March 11, 2020 — Shirley Hills Primary School hosted another successful carnival on March 6, which brought Shirley Hills families and the community together to enjoy a festival of games and fun. The event, planned by the PTA, is the school's biggest fundraiser. Organizers were impressed with the outcome this year as the Westonka community was hosting many events that night.
The Carnival has been a fun and integral tradition in the life of Shirley Hills Primary students for many years and this year was no different. The excitement in the air during the school day Friday was contagious!
"The Shirley Hills PTA was able to raise over $21,000.00 to support the education of Shirley Hills' students in one quick night," said PTA treasurer Megan Cegla. "We look forward to adding some finishing touches to our new outdoor classroom this spring."
The committee thanked those in the community who generously provided amazing donations, those who attended and those who volunteered their time.
"Many memories were made," added Cegla. "Seeing former Shirley Hills students donate their time to continue to make this event a huge success is one of my favorite parts."
Parent volunteers, teachers, school staff, community volunteers and MWHS National Honor Society students helped to create a great experience for the families in the community. From inflatable jump houses, to face painting, to the food court and games that kept people coming back for more, there was something for everyone. The online silent auction was another success this year with several teacher experiences receiving the top bids.
We had another fantastic carnival at Shirley Hills," said Principal Scott Eidsness, who added that the fun community building event allows kids to enjoy the games, activities and friends, while parents get to reconnect with their friends and neighbors.
Eidsness called it a "special night" and thanked everyone who worked on the carnival, along with everyone who attended.
"The PTA works so hard to make this evening a success and they did it again," Eidsness added. "Of course, as a fundraiser we had a great turnout and will raise significant funds for our PTA to reinvest back into Shirley Hills."
---