Return to Headlines
Westonka Foodies Offer Free School Meals, Winter Meal Kits
December 2, 2020 — The Westonka Foodies are proud to continue offering free school meals to all children during distance learning. In addition to these meals, Westonka families have the opportunity to order two free meal kits per student for over Winter Break.
Important reminders about meal distribution:
For everyone's safety, please maintain 6 feet social distance at all times at bus stops and curbside meal pick-up locations.
Masks and/or face coverings are required when picking up school meals.
If you are picking up multiple meals at one time, we recommend bringing a large reusable bag or box to help you to carry all of the items.
Free School Meals
All children age 18 and under can receive free school meals during distance learning via curbside pick-up or bus stop delivery. Families can take up to seven meals per student.
Curbside Pick-Up Monday-Thursday:
Shirley Hills Primary School Main Entrance, 2450 Wilshire Boulevard, Mound, 11 a.m.-12:30 p.m.
Westonka Performing Arts Center Entrance, 5905 Sunnyfield Road E, Minnetrista, 12:30 p.m.-2 p.m.
Bus Stop Pick-Up Monday-Thursday: Meals will be delivered to select bus stops. Check the map below for stops and times.
Visit
www.westonkafoodies.com
for menus and more information about the free school meals program, funded by the USDA.
Free Winter Meal Kits
For each child 18 years old or younger in your household, the Westonka Foodies will send home two FREE meal kits for Winter Break. Each meal kit will be packed with food for one person for technically seven days, but could easily feed 2-4 people on a single day.
Main entrée choices include sloppy joe on a bun and/or meatloaf with dinner roll. Kits will also include glazed carrots, strawberry compote, cinnamon rolls with icing, orange juice and milk. Cooking instructions and recipes are included.
The Winter Meal Kits are separate meal options from standard meal pickups and must be pre-ordered. Order your Winter Meal Kits by Wednesday, Dec. 9:
Call (952) 491-8088
Scan the QR Code below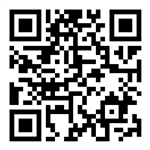 Winter Meal Kits can be picked up at Mound Westonka High School on Dec. 21 or Dec. 22 between 4 and 6 p.m.
During Thanksgiving Meal Kit distribution, more than 400 kits were served to Westonka families. Help Westonka Foodies shatter their record!
---