Preschool - 7th grade Summer 2019 Information

Preschool and Grand Finale programs have limited spots available - please complete the online registration to request care for these programs.

**Summer K-4 is currently FULL with WAIT LIST STATUS**

Please complete the Google form via the link below to have your child(ren) added to the K-4 Summer 2019 Adventure Club waiting list. Please submit one form per child.

https://goo.gl/forms/SCn1oFTwpS3Gcowt1

Program Dates & Hours

Monday – Friday, 6:30am – 6:00pm
Thursday, June 6th – Friday, August 23rd (Closed July 3rd – 5th)

Locations

Early Learning Center (entering Preschool)

In order to attend Summer Preschool Adventure Club, your child MUST be registered for a regular Westonka Preschool class for the 2019-2020 school year.

Hilltop Primary School (entering K – 4th grade)
Grandview Middle School (entering 5th – 7th grade)

In order for Grand Finale to run, we must reach a minimum number of students per day so please register early! A decision on whether or not the program will run will be made in early to mid-May. Please note that during the week of Band Camp, Grand Finale will run out of Hilltop Primary as we typically have low enrollment due to the majority of Grand Finale students attending Band Camp.

Online registration opened at 8:00am on Wednesday, February 27. Summer registrations are accepted on a first-come, first-serve basis and will be accepted in the order they were received in our online system.

NEW THIS SUMMER! Please note that upon completing your Summer Adventure Club registration there will be a link that will direct you to the page where you will register your child for their Summer Enrichment classes. These classes are included in your daily cost. All children must be enrolled so please make sure you complete this step of the registration process!

Registration will remain open until Friday, May 17th (or when programs have filled). Please note that there is limited space at all buildings. Register early to ensure a spot!
Westonka Adventure Club, Grades K-4
K-4 School Year 2019-20 Information

Online priority registration opened for current Adventure Club families at 8 am on Wednesday, March 13, 2019.

**School Year 2019-20 Hilltop Adventure Club for K - 4th Grade is currently FULL and wait listed**

Please complete the Google form via the link below to have your child(ren) added to the K-4 Hilltop 2019 - 2020 School Year Adventure Club waiting list. Please submit one form per child.

https://goo.gl/forms/LFjbiSehhb5u8MNP2

Limited availability is still available for Shirley Hills Primary. Please complete the online registration process to request care at Shirley Hills.

Online registration will open to the general public at 8:00am on Wednesday, March 20, 2019.

Registrations will be accepted in the order they were received in our online system. We will accept registrations until the program has filled. All buildings did fill before the start of last school year and families are encouraged to register early to secure a spot as we anticipate another successful year!

Current status for 2019 K-4 Summer Adventure Club

**FULL with wait list status**

Please complete the Google form via the link below to have your child(ren) added to the K-4 Summer 2019 Adventure Club waiting list. Please submit one form per child.

https://goo.gl/forms/SCn1oFTwpS3Gcowt1

**Limited space still remains for preschool and Grand Finale Grades 5-7 - please complete the online registration to request care for these programs**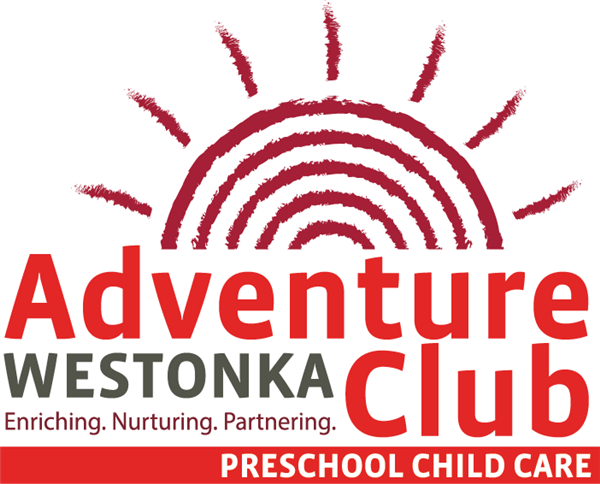 Westonka Preschool Child Care/Adventure Club
2019 - 2020 Preschool Adventure Club Information

Online priority registration opened for current Preschool families at 8:00am on Wednesday, January 23rd, 2019.
Online registration opened to the general public at 8:00am on Wednesday, January 30th 2019.

Registrations will be accepted in the order they were received in our online system and will remain open online until the program has filled. All buildings did fill before the start of last school year so I encourage you to register early to secure your spot as we anticipate another successful year!

If you would like your child added to any of our waiting lists, please email Ashley Tupper, Child Care Coordinator at tuppera@westonka.k12.mn.us with the following information:

child's name
program/building location/days needed
current email and phone number