Distance Learning 2.0
If the situation occurs that MWHS needs to be closed to in-person learning due to the threat COVID-19, students will participate in distance learning. Westonka Public Schools has leveraged what was learned from distance learning in spring 2020 to create the improved Edge21 Distance Learning Plan.

All MWHS students will have a district-issued Chromebook to support their primarily online education. The district will work with families to ensure reliable Internet access. School meals will be available to students via curbside pick-up and bus stop delivery.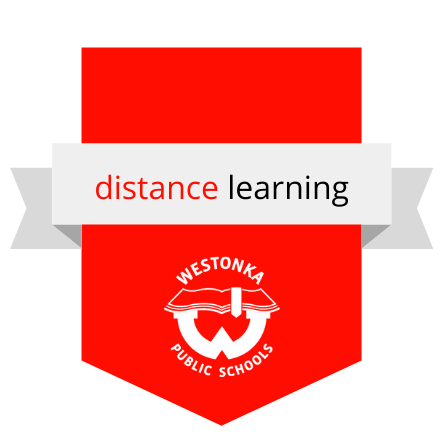 Distance Learning at MWHS
Instruction

All classes, including specials, will begin each class with Zoom. Students must be present during this time to be marked 'present.'
Staff will provide live or pre-recorded instruction for all students with activities/assessments that can be completed with distancing in mind.
Academic Intervention opportunities through designated periods will be available for students (students can sign up for individual help from teachers).

Food Service

School meals will be available to students via curbside pick-up and bus stop delivery.

Mental Health and Wellness

Teachers and Staff will monitor student grades, behavior, and other changes and notify parents/guardians, Guidance Counselors, and Administration as needed.
Individual virtual meetings with students as needed.
Grade Level teams will meet to confidentially discuss students of concern.
Student Concerns Team will meet to discuss students who need extra support.
Relate Counseling available virtually to meet with students as needed with mental health concerns.
Chemical Health Specialist (Relate) available virtually to help with students and families needing help for chemical use or concerns.
Information shared with families on various mental health topics.
Family and Student Support

Technology

All students will have a Chromebook to bring to and from school daily.
Chromebooks will be distributed to all students
Technology support will continue; internet access will be provided to families in need.