Distance Learning 2.0
If the situation occurs that Grandview needs to be closed to in-person learning due to the threat COVID-19, students will participate in distance learning. Westonka Public Schools has leveraged what was learned from distance learning in spring 2020 to create the improved Edge21 Distance Learning Plan.

All GMS students will have a district-issued Chromebook to support their primarily online education. The district will work with families to ensure reliable Internet access. School meals will be available to students via curbside pick-up and bus stop delivery.
Daily Schedule
Monday-Friday Daily Schedule

Teachers are 'live' for at least the first 10 minutes of all core classes for at-home learners
At-home learners must be present for start of class and remain until excused; complete daily assignments to be marked present.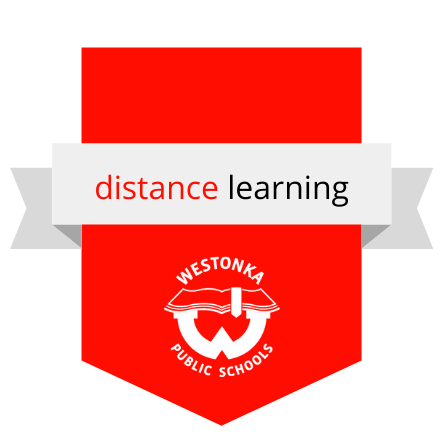 Distance Learning at GMS
Instruction

All classes, including specials, will begin each class with Zoom. Students must be present during this time to be marked 'present.'
Staff will provide live or pre-recorded instruction for all students with activities/assessments that can be completed with distancing in mind.
Standards-based grading will continue with 80% summative assessments and 20% formative assessments.

Food Service

School meals will be available to students via curbside pick-up and bus stop delivery.

Mental Health and Wellness

Student support services such as groups, Relate Counseling, and check and connect will continue virtually.

Childcare

GMS will work with Adventure Club to provide on-site care to children of Tier 1 workers under the age of 12. This may be held off site.

Technology

All students will have a Chromebook to bring to and from school daily.
Chromebooks will be distributed at Open House and a short tutorial for families will be provided.
Technology support will continue; internet access will be provided to families in need.