Distance Learning 2.0
If the situation occurs that a school or all schools need to be closed to in-person learning due to the threat COVID-19, Westonka students will participate in distance learning. Westonka Public Schools has leveraged what was learned from distance learning in spring 2020 to create the improved Edge21 Distance Learning Plan.

NOTE: Families interested in pursuing 100% distance learning through Westonka Public Schools, regardless of the model in which their school is operating, should reference the Distance Only Option section of the Westonka's Safe Learning Plan.

All students grades K-12 will have a district-issued device (iPad or Chromebook) to support their primarily online education. The district will work with families to ensure reliable Internet access. Each building will have access to a Distance Learning Coordinator to help streamline the remote learning experience. School meals will be available to students via curbside pick-up and bus stop delivery.

Students can expect some or all of the following on a distance learning day:

Live online instruction by their teacher

Independent work, online check-ins

Pre-recorded instruction and tutorials

Electives will be significantly modified in order to run in a distance learning model. School leaders around the metro area are collaborating on solutions

English Learner and Special Education services will continue if distance learning goes into effect. Teachers will plan instructional activities that align with student needs.
Key Distance Learning Lessons Learned
Westonka staff rose to the challenge in Spring 2020, and the district needs to provide them with support and professional development to continue to improve
Relationships are key in motivating students in distance learning
Schools need to be sensitive to the needs of working families
Families are looking for increased structure with daily schedules at all levels and streamlined communication between school and home
Curriculum and instruction should focus on the most essential material for students to learn, creating a core foundation of instruction to allow for a nimble transitions between models

Addressing student mental health needs is critical in all learning models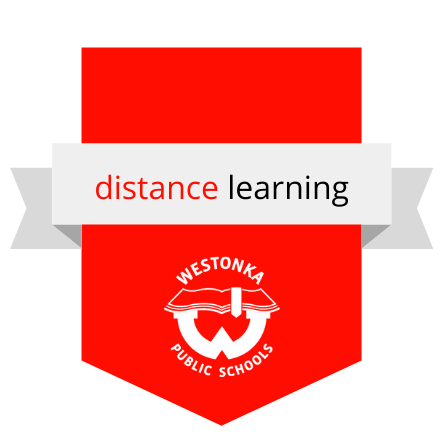 Westonka's Commitment to All Families
School will be held 5 days a week, with clearly articulated student schedules and teacher-directed remote learning every day.
All K-12 students will have a district-issued device (iPad or Chromebook) to support their learning. We will work with families to troubleshoot technology issues and ensure reliable Internet access.
There will be consistent use of technology tools across school sites.
Students will have full access to grade-level and subject content delivered through remote instruction.
Staff schedules and regular office hours will be provided to families.
Students will have more opportunities to experience live instruction, support and collaboration with peers.
The district will work to ensure that every student has the supports and resources they need to be successful, regardless of circumstance or special needs.
Families will see more accountability for class engagement and completion of learning assignments and projects.